Hosted by The Broke and the Bookish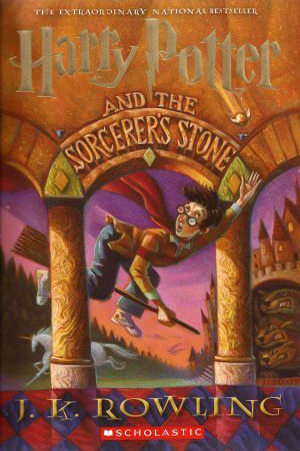 Harry Potter series by J.K. Rowling – This list wouldn't be complete without this series, and it's probably the one that's really helped to shape the 25 year old me from that first moment I read them at age 9.
Runaway Ralph by Beverly Clearly – This was one of the first non-picture books I ever reread several times…I still pick it up when I need a comfort read. I owned a mouse named Ralph (Ralph S. Mouse) and it started my love of books written in animals' perspectives. Also peanut butter and jelly sandwiches ❤
Pearls of Lutra by Brian Jacques – After the motorcycle riding Ralph, came the sword wielding animals of Redwall. Pearls of Lutra was the first one I picked up, thanks to a friend of mine in 6th grade, and I think it was one of the first fantasy series I really got into. It kicked off my need for epic adventures no matter the page count.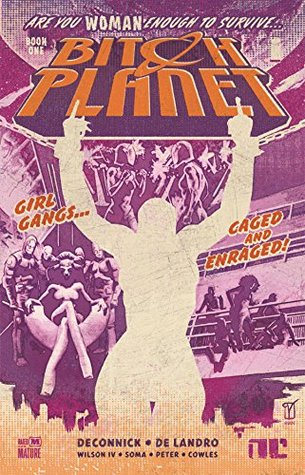 Sophie's World by Jostein Gaarder – This one is hard to describe to people, especially when it comes to why I love it so much. For me it was a life changer. I had issues with the religion I grew up in, deep issues, and I struggled with it for a long time because I didn't really see any options other than simply believing in something that didn't seem to want to believe in me. This book touches on so many philosophies and religions without being bias to any one subject, and it really forced me to open my train of thought. I learned how to see things without tinted vision, and helped me come to terms with not needing religion anymore.
All of the Middle-Earth books by J.R.R. Tolkien – The world of fantasy would be a stark place with Tolkien at the the helm.
Bitch Planet by Kelly Sue Deconnick – The comic's story itself is a feminist story worth telling, but the essays in the back are wonderful pieces, some are heart breaking and others while make you angry, but all of them make you want to stand up and show you matter. There is one piece in particular that just resistant with me and has sealed this as a forever favorite.
Pale Blue Dot by Carl Sagan – This book is a true love letter to space science and humanities capabilities. It's hopeful and inspiring, and reading it was like falling in love with the field all over again.
A New Dawn by John Jackson Miller – When Disney reset the Star Wars Extended Universe I was…pissed, for lack of a better term. I didn't care about the new movie, the new show was painful for me to watch, and I really care what the did with the universe anymore. One a whim I bought this and named it my one and only attempt to get myself to enjoy the restart, and it actually worked. It made me return to that rabid and overall hopeful fan that I was before, and I've been basically devouring everything Disney can throw my way.
Digging to the Center of the Earth by Michael Steele – My first Wishbone book. Some of you might know that I collect these now, but this one is the one that started it all. I loved the show as a kid, but the older I got the less it came on and I would find myself returning to this book.