I was tagged by Jess @ Curiouser and Curiouser for the The TBR Tag! I love doing stuff like this because it gives me a chance to look through some of the books in my massive lists and reacquaint myself with the ones I've forgotten about.
How do you keep track of your TBR?
Goodreads! I'm very compulsive and more than a bit obsessive over my Goodreads account. It has nearly every book I can remember reading listed and all the books I have on my digital and physical TBR. Everytime I download or bring a book home it goes into Goodreads.
Is your TBR mostly print or ebooks?
E-books…I'm pretty bad about one-clicking freebies when I'm stressed out.
How do you determine which book to read from your TBR next? 
I read several books at once at all times, so I never have a moment where I'm reading nothing. Review books usually always have the first chance to be read, after that it's any book I've been dying to read…if I don't have one of those I usually read a couple of pages from the most interesting looking books and decide from there. I also have a TBR box that I can choose a book at random from.
A book that has been on your TBR the longest…
From my physical copies: Lasher by Anne Rice, the second in the Mayfair Witches series.
From my digital copies: Throne of Vengeance by Jeff Inlo, the second in the Delver Magic series. I really enjoyed the first one back when I first got a kindle, but I haven't had time to get around to the other two in the series.
A book recently added to your TBR?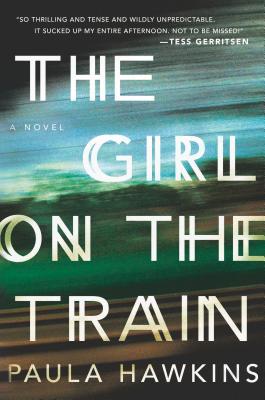 The Girl on the Train by Paula Hawkins – I just borrowed this from my libraries digital audiobook inventory and I can't wait to get to it!
A book on your TBR because of it's beautiful cover? 
I don't pick a lot of books for my TBR because of their covers alone, I always pick books with summaries that sounds interesting to me. But I do buy paper copies of ebooks I own occasionally because of their covers like Crane by Stacey Rourke
A book on your TBR that you never plan on reading?
I just cleaned my shelves out a few weeks ago, so I don't actually have any of these anymore on my physical shelves. I'm sure there are some on my Kindle, but that list is so long it would take me a while to find one.
An unpublished book in your TBR that you are excited for?
 Shadow Scale by Rachel Hartman, this comes out in a few weeks! I have an advanced copy that I'm hoping to start this week.
A book in your TBR that everyone recommends to you? 
Number of books in your TBR?
Are you ready? *drum roll* …..1702!
And that's just the books I own either digitally or physically, not including any on my wishlists or library loans.