Hosted by The Broke and the Bookish
Even though I'm trying my hardest to stay away from new series (and failing) I still have quite a few I want to start soon.
1. Outlander series by Diana Gabaldon
I've had the first book for like 3 or 4 years now and still haven't read it. I'm not big into romance so it's taking me a long time to be in the mood for a romance the size of an epic fantasy.
2. Abhorson series by Garth Nix
I've been told this is a 'must' on any fantasy lovers reading list so I figure since that's my main genre I need to give it a try.
3. Mistborn series by Brandon Sanderson
I love Sanderson's other books (Elantris, The Way of Kings, & Steelheart) so I HAVE to read this.
4. The Lynburg Legacy by Sarah Rees Brennan
I own all three books but I've yet to start the series…I've heard great things about it, I just keep putting off to read other stuff.
5. Talon by Julie Kagawa
I've heard good and bad things about this one but I love Kagawa's writing so I need to find out for myself, plus DRAGONS.
6. Snow Like Ashes by Sarah Rassch
Another awesome looking fantasy book! This one just came out so I might wait a bit before diving in.
7. Throne of Glass series by Sarah J. Mass
I've had the first book for a long time now and I've yet to pick it up. I've only had one person tell me they didn't enjoy it that much so I need to try it out myself.
8. A Darker Shade of Magic by V.E. Schwab
I loved Archived and I've a lot of good things about her other books as well so this one is on my list of most anticipated.
9. Temeraire series by Noami Novak
DRAGONS! Plus there are a ton of fantastic reviews for it.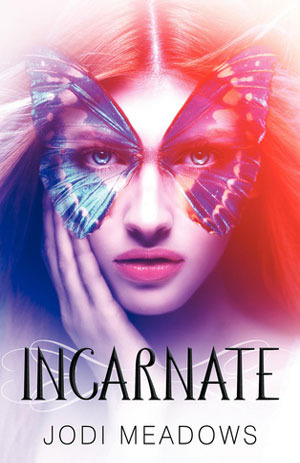 10. Newsoul trilogy by Jodi Meadows
Another dragon book (can you tell I like dragons?). I have the first book and I chat with Jodi on occasion on Twitter, love her ferrets…but I've yet to read the book.